About Happy Herbals
Happy Herbals Private Limited
was founded in 2009 by Miss. Y. Saileela mam with a clear vision to bring Ayurveda to society in a contemporary firm mystery behind of 5000 years old system of medicine. The company got Quality Systems Certification GMP Certified, Ayush licensed company, having Trade Mark™ and having Exports License of Herbal Products, cosmetics. The company is having well equipped with all the requisite facilities to follow norms laid down to manufacture quality
AYURVEDIC PRODUCTS
.
The entire Manufacturing process is controlled by highly qualified & experienced Ayurvedic Pharmacists.
We maintain the highest standards of QUALITY & our Products shall meet relevant internal & Pharmacopoea Standards & the statutory requirements. We manufacture & market numerous Quality Ayurvedic Products that improve, prolong and save the lives of patients. We are dedicating & committing to the people by providing Safe, Effective & Affordable Quality Ayurvedic Medicines, for their better quality of life & helping them for normal happy and active life.
The company is presently engaged in the manufacturing of Ayurvedic formulations, food supplements and ayurvedic medicines in the form of tablets, syrups, oils. It is also manufacturing a range of products for personal care, cosmetics, teas, food and juices, in accordance to the guidelines of Ayurveda. The company manufactures by Skin care, Hair care, Health care products to the best quality in Hyderabad, Telangana, India. Now the company is in the leading position in the state of Telangana. It is the master brand for natural healthcare products.
Shop Now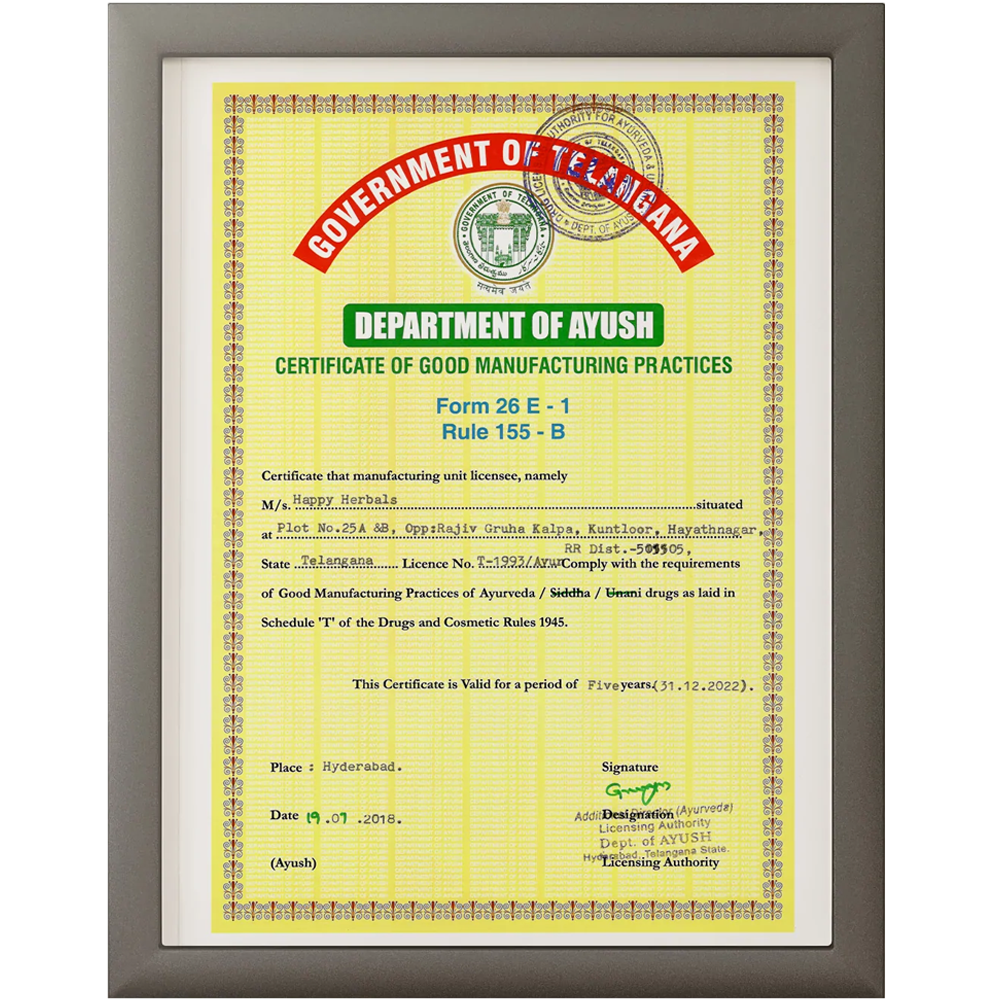 1500+
Sales on this Month
500 K +
Customers Served All Over India
Our Vision
Happy Herbals encourages a comprehensive approach to health, which understands the individual as a complex combination of elements capable of being brought into harmony. We are committed to enhancing positivity and wellbeing in individuals, the environment and the global community.
Explore our products